Shop
A list of the products that Diomedes Industries offers.
Dragon's Tooth Necklaces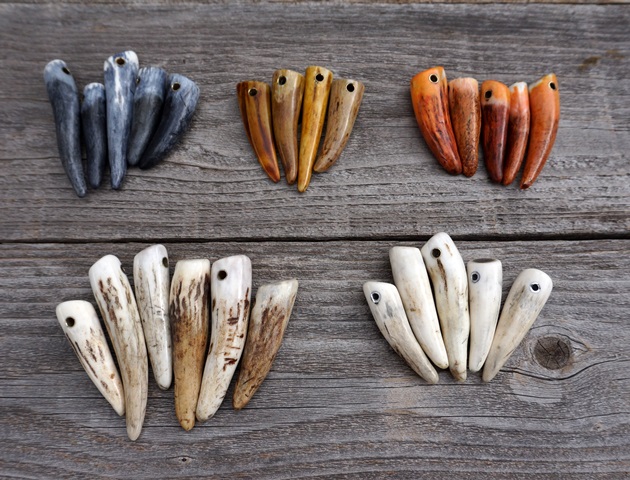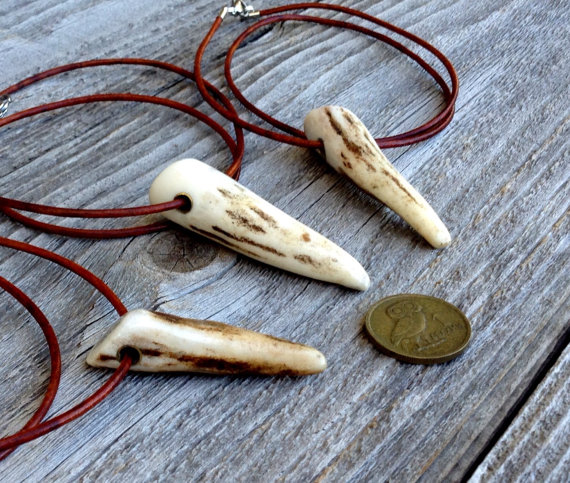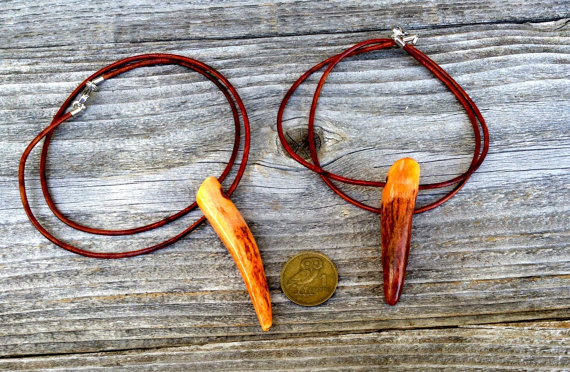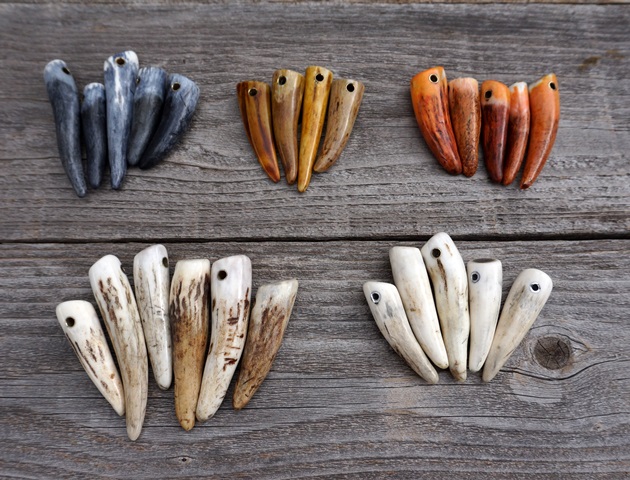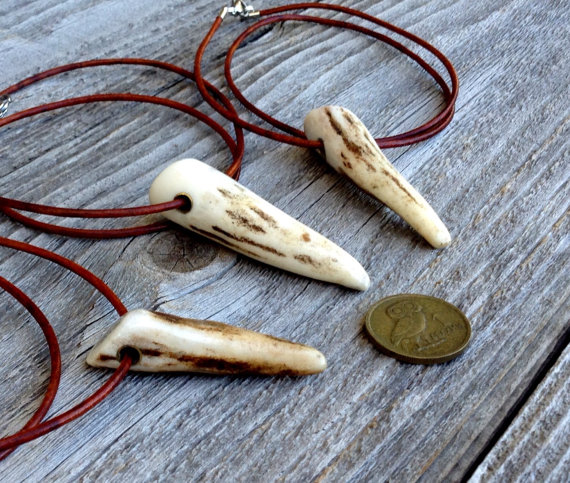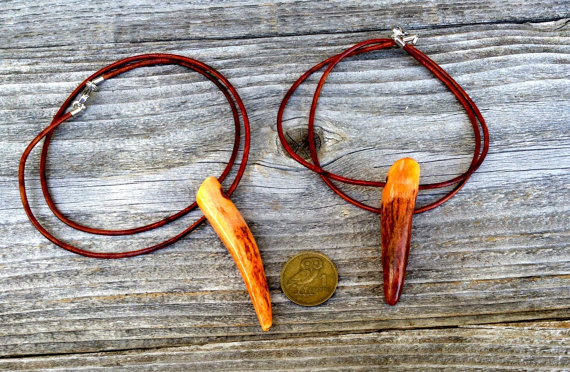 Dragon's Tooth Necklaces
"It is said that The Dragon's will return. It is also said that when they do, only those wearing a gift from the Dragon Kind will be seen as friends."

- Grandma Solomon - Journal of the Ancients.

In a massive, nearly ancient and safely locked steamer trunk in my attic I recently found a secreted stash of what I later determined to be Dragon's teeth. It seems that my great grandmother (every one called her Grandma Solomon) was placed in trust with the teeth of dragons. She left a note for anyone in her family to safeguard these teeth and distribute them only to those who wished to carry them.

Written in her journal, Grandma Solomon left instructions for how to transform these teeth into necklaces. A few burned out carbide tipped drill bits later, I am offering these to anyone willing to carry on the tradition.

Holes are drilled in the Dragon's Teeth and a Brass or Stainless steel tube is set inside this hole. The ends are chamfered and the whole tooth is given a high polish. A 3mm or 4mm thick and 18 inch long American Made leather cord is threaded through this hole and two stainless steel or silver plated end caps are securely fastened to the ends. A stainless steel Lobster Claw clasp (12mm) or Engraved S-Hook (22mm) is safely attached to the ends. I endeavor to make these necklaces from the best available quality materials so that they will last a lifetime and perhaps become heirlooms.

As the Journal of the Ancients states, there are Four different types of dragons. Black, Red, Mountain, and Snow. Please check out my other posts to find the dragon you think fits you best. The ancient coin in the photo is the size of a modern American Nickle - use this as a reference for size.

I make these in batches and will only release them 50 at a time. Each tooth comes with a card noting it's limited edition as well as an American made cotton bag to store it in

Each photo has multiple teeth to chose from, please use the menu to chose the appropriate one for you. Also, let me know if you want to change the length or width of the necklace as well as the type of clasp you wish to have.

Thank you from Grandma Solomon, and the Dragons.